Benefits of Supply Chain Management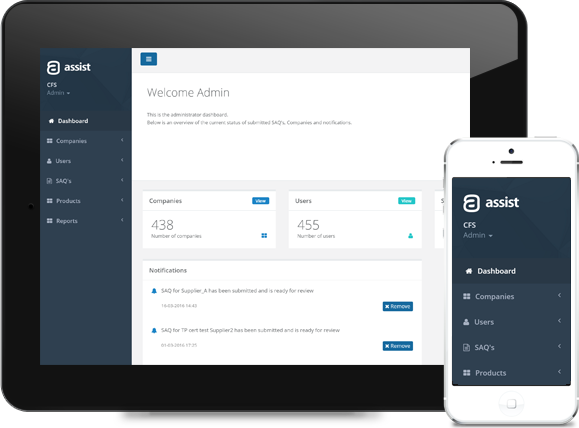 For businesses operating within a supply chain, it is increasingly important to gain traceability of the quality of your supply chain and the safety processes in place to protect your product. Quality issues from suppliers can have a costly impact on a businesses brand reputation and customer satisfaction. It is often the case that the lifecycle of a product can pass through numerous businesses before reaching the end user. It is essential for retailers to have a clear view of the safety management systems in place that maintain the quality of that product throughout the supply chain.
A Supplier Approval Process improves visibility of the supply chain and allows businesses to tighten their control over the quality management of their product. As a result of this improved management, businesses can see a number of benefits across their business processes.
Benefits of Supplier Approval Management:
• Reduce cost
• Improve efficiencies
• Mitigate Risk
• Implement preventative measures to reduce risk
• Protect brand reputation
The majority of retail and wholesale businesses will require evidence of a food safety management system as part of their supplier approval process. In some cases, businesses will need to attain a food safety certification such as BRC or SALSA, in other cases they would simply need to fill out a supplier approval questionnaire. The SAQ module of Assist makes managing suppliers easy. Reduce the time-consuming burden of admin for technical staff by managing your supplier approval in one place. Eradicate the need for multiple page paper forms to fill in with our cloud-based programme offering real-time visibility of the supply chain. Intuitive and easy to use, Assist automatically adapts its SAQ to your supplier – so they only see what's relevant to them. With real-time date, users can review the approval status of all your suppliers at a glance. Certifications such as BRC, SALSA, Organic, MSC, Red Tractor etc. are actively monitored and automatically alerted when these are close to expiry.
Key Features:
• Simple and easy to use
• Fully adaptive SAQ that tailors to your suppliers
• Live supplier approval status
• Automatic approval and certificate expiry monitoring
• Upload and store supplier certification details
• Quick and informative reporting